Why should a central heating system be power flushed?
Over the lifetime of your central heating system, internal corrosion of parts produces a thick black sludge that contains iron oxide and limescale. As this sludge builds up it causes blockages inside pipes and fills radiators, causing your boiler to work harder to heat your home, if left untreated this sludge can cause irreparable damage to your system and can even result in expensive repairs. Having the heating system power flushed will remove this build-up, allowing the water in your system to circulate freely, chemicals left in the system after a power flush also protect the system from future build-ups.
Start saving on your energy bills and improve your central heating system with a professional power flush.
Book online to qualify for a FREE PUMP SERVICE worth £25
Power flushing for residential and commercial properties
Recommend our Power Flush service and earn £20
How to tell if your central heating system needs a power flush:
There are many symptoms to look for that can indicate that your system needs a power flush. Listed below are some of the many symptoms of system corrosion, which results in a build-up of iron oxide sludge and other deposits. Central heating systems suffering from one or more of these symptoms would benefit greatly from a power flush.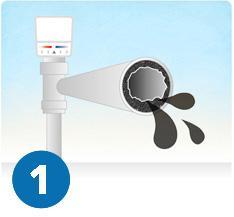 Discoloured water when bleeding radiators.
The appearance of black or brown water when bleeding water from your heating system is a sign of internal corrosion and suggests a build up of iron oxide sludge and other deposits is occurring.
Boiler runs loudly or cuts out regularly.
If boiler noise has increased or your boiler cuts out on a regular basis this is often the result of the accumulation of deposits in the system, which could result in a costly repair or replacement if not dealt with.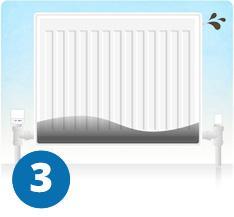 Radiators have cold spots.
This results from a build up of black sludge and lime scale inside the radiator, these cold spots stop your radiators from working at their peak efficiency, costing you more to heat your home. A power flush will remove these cold spots, ensuring your radiators heat evenly.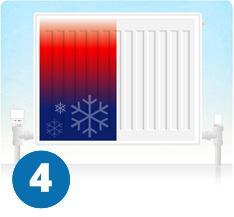 Radiators cold at the bottom.
This results from a heavy build up of black iron oxide sludge in the radiator, it collects in the bottom of the radiator and can block the flow of water into and out of the radiator. A power flush will remove these heavy deposits and let water circulate freely through the whole radiator.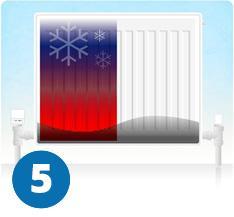 Radiators cold at the top.
Radiators that are cold at the top are suffering from a build up of hydrogen gases, a result of internal system rusting. These should be bled to reduce the excess air and a power flush performed to help stop the rusting process.