We work with leading boiler manufacturers and brands to provide our customers with a wide range of boiler options.
We can supply and install a new system to suit your property and budget. The well known and trusted boiler brands we work with include, Viessmann, ATAG, Ideal, Valiant and Worcester. Our knowledge of these systems is unrivalled. With Power Flush Wizard, you can expect a highly professional and affordable service from start to finish.
Our expert team can advise you on the most recommendation boiler system, taking into account your property type, requirements and budget. We are always happy to help and can offer free quotations as well as all the time and advice you need.
Do you need a new boiler?
A new boiler is sometimes more cost-effective than keeping an old system running. By investing in a more efficient system, you can save money on your energy costs and avoid costly breakdowns and repairs.
Call our boiler engineers today!
Whether you are moving into a new property, looking to upgrade or need to replace a broken down system, we are the team to call.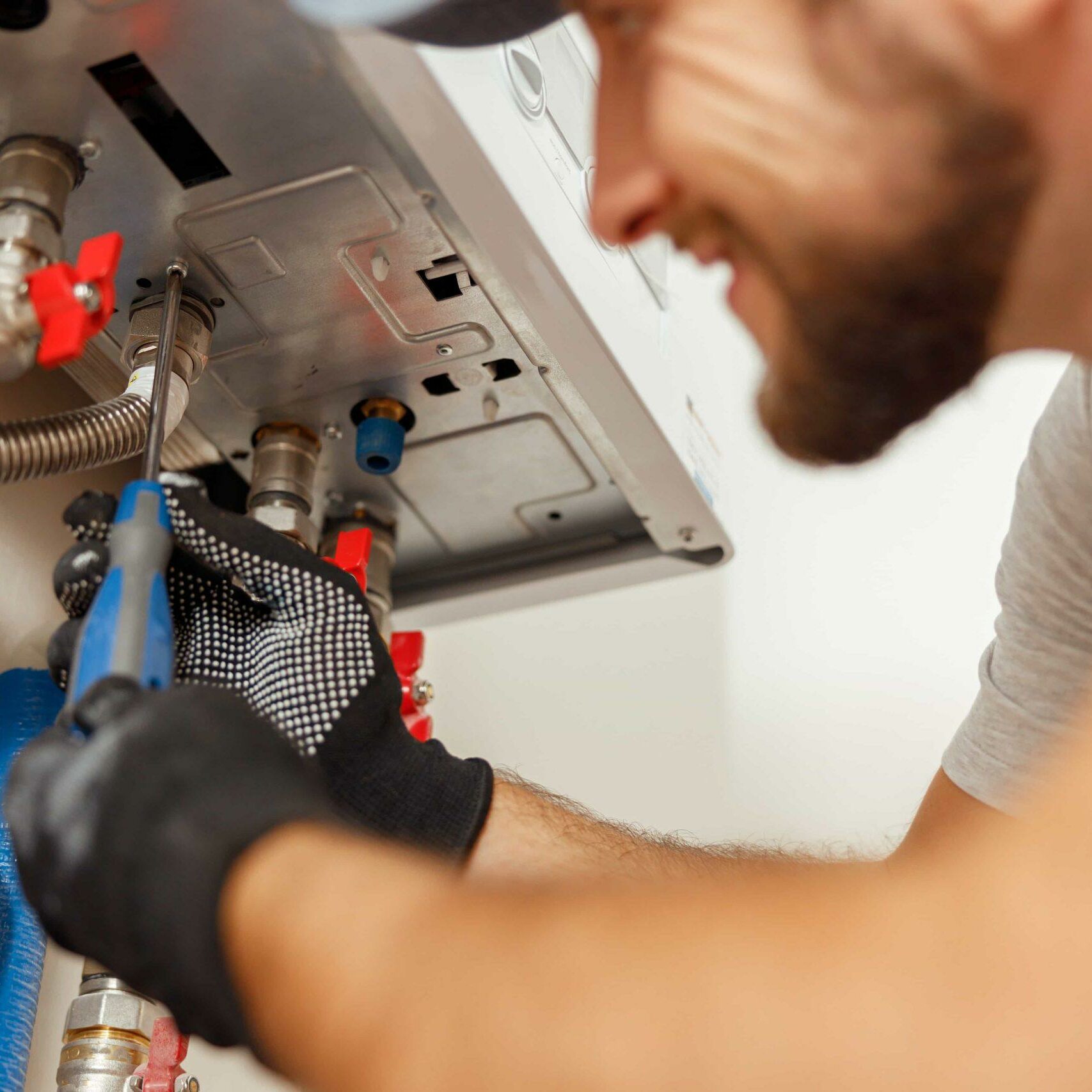 What happens during a power flush?
Over a heating system's lifetime, black iron oxide sludge and lime scale build-up throughout the system, coating the insides of pipes and radiators and reducing the flow of hot water around your heating system. This reduced flow increases the workload on your boiler, which in turn increases your fuel bills. Power flushing is the process of removing these built-up iron oxide and limescale deposits from a central heating system, using a pressurised mix of water and chemicals. By removing these built-up deposits with a power flush your heating system is restored to its optimum efficiency as hot water can circulate freely throughout your central heating system, reducing the workload on your boiler.
The process of power flushing is quick and simple, it can usually be carried out in as little as a day on most residential properties. However, larger systems and commercial premises may take longer to power flush.
Start saving on your energy bills and improve your central heating system with a professional power flush.
Book online to qualify for a FREE PUMP SERVICE worth £25
Power flushing for residential and commercial properties
Recommend our Power Flush service and earn £20