Have your boiler serviced by our Gas Safe registered engineers.
A power flush can help greatly increase the efficiency of your central heating system, however, there are even more ways to increase your heating efficiency, one of the ways is to have your boiler serviced on a yearly basis, this can keep your boiler running efficiently and safely.
Boilers are the heart of the heating system in most houses, however, we tend to forget about them until they break down. Having your boiler serviced by a Gas Safe engineer yearly keeps your boiler working efficiently and increases its longevity, helping to keep you warm and safe throughout the winter months. For Landlords, it is also a legal requirement to have all gas boilers in their properties serviced on a yearly basis.
Not only will having your boiler serviced yearly keep it running efficiently, but it will also keep it running safely. A badly maintained boiler can begin to leak carbon monoxide gas, carbon monoxide gas cannot be seen or smelt, and symptoms of carbon monoxide poisoning can be very uncomfortable and can even result in death. During a boiler service, the engineer will check gas ventilation levels and test connections to your boiler for leaks, giving you peace of mind that your boiler is working safely and efficiently.
Gas Safety Record – Certificates for Landlords.
Landlords are required by law to have a valid 'Gas Safety Record' for every gas boiler in their properties. Power Flush Wizard can provide this certificate upon a boiler passing its yearly service. Our engineer will also talk you through everything found during the servicing process and will discuss with you any repairs that are required and their costs prior to carrying out the work.
We can work closely with landlords to arrange servicing and can offer special deals for landlords with multiple properties. Please contact us to discuss how Power Flush Wizard can help you with your yearly boiler servicing.
Contact our gas safe engineers to arrange your boiler service.
There are many parts of a boiler service, upon arrival, our gas safe engineer will check that the boiler location complies with current Gas Safety, Electrical and building regulations. These regulations can change regularly and if the location of your boiler doesn't comply with these regulations it will have to be moved before passing the service.
After checking the boiler's compliance with safety regulations the engineer will then examine all external controls and panels connected to the boiler, once the engineer is happy that these electrical components are working correctly they can move on to the main part of the service.
The main service will be the next item carried out by our Gas Safe engineer, this includes tests and checks on the following components of your boiler:
Dust and dirt from inside the boiler will then be removed by the engineer and a gas tightness test will be carried out to check for any gas leaks in the system.
The last test to be carried out by the engineer is an emissions test using a flue gas analyser. This part of the service tests the levels of carbon monoxide and other emissions from your boiler. If the emissions are within regulation amounts no further examination will be needed.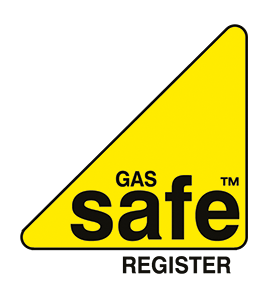 It is important to use a fully qualified Gas Safe registered engineer when having any work or servicing carried out on gas systems. Never attempt to work with gas systems yourself this can be dangerous and result in illness and death. Check the Gas Safety Register website for further information.